Pressure Washing Tampa Bay
Driveways Plus Pressure Washing is Tampa Bay, Florida's first choice for residential power washing and safe low pressure cleaning services. We specialize in driveway cleaning, house washing, and gutter clean-outs, pool deck cleaning, and safe rust removal. We are educated and highly trained professionals in the art of exterior cleaning and maintenance.. We make sure the outside of your home is always in perfect condition throughout the year! We take pride in our work and are fully insured as well as guaranteeing customer satisfaction.
Tampa Bay's  wet and muggy climate causes mold and algae to grow on the siding of homes and pool decks in Palm Harbor. That is why Driveways Plus Pressure Washing LLC is here to restore your property and get rid of the unwanted green dirt and debris from  the exterior of your property! We take advantage of the capabilities of our variable pressure and volume commercial grade equipment, so we clean your home in the safest and least intrusive manner. Some jobs require high pressure while others require little to no pressure. Driveways Plus Pressure Washing is the expert in determining and using the proper methods to clean your home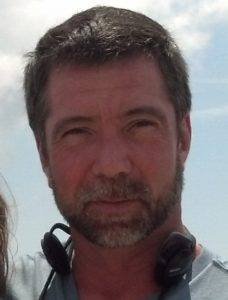 Driveways Plus Pressure Washing LLC, is a local pressure cleaning company that serves parts of Pinellas, Hillsborough and Pasco counties.  Owner of the company is Ralph Quaglia. Ralph has been in the pressure washing business since 1996. Originally started his first power washing company in New Jersey, he relocated to Florida in 2012 and started a landscaping and pressure washing business, under the name RHQ Property Maintenance. Pressure washing soon became the dominant part of the business, so Ralph decided to dedicate full time status to just pressure washing, and Driveways Plus was born.
Driveways Plus Pressure Washing LLC, offers all aspects of residential power washing, soft washing and gutter cleaning. They specialize in driveway and sidewalk cleaning. Please visit our service page for more info on services offered.