Pool Deck And Enclosure Cleaning
Chances are your pool area sees a lot of action over the summer months, so pool deck and enclosure cleaning only makes sense. Your pool area is a damp and humid area, that can be a home to algae, mold and mildew. This is not only unsightly it can be bad for your health. Driveways plus can safely remove these unsightly and harmful contaminates from your pool area, leaving it clean and bright without the green and black algae, mold and mildew that grows during the year. No more green pool screens or algae between the paver bricks. Call us today and let's get your pool and deck enclosure looking like it should.
For expert low pressure pool deck and screen cleaning. Click here.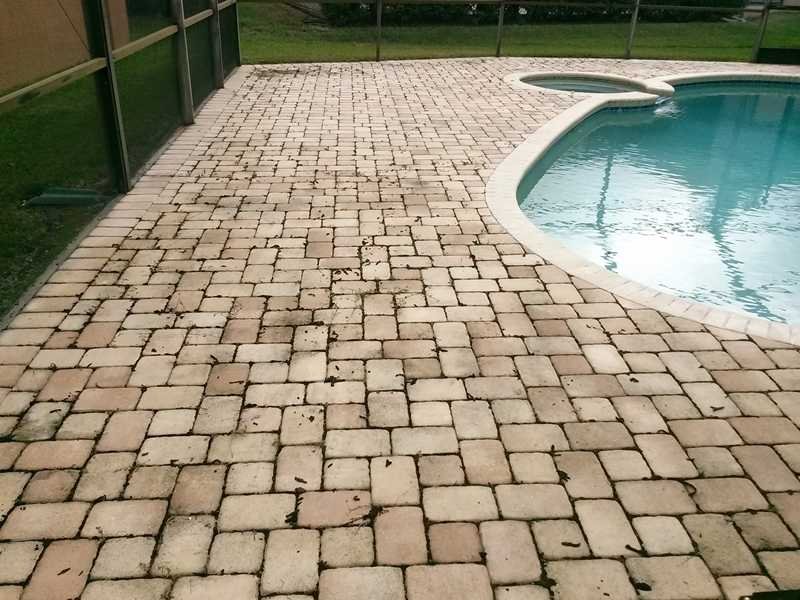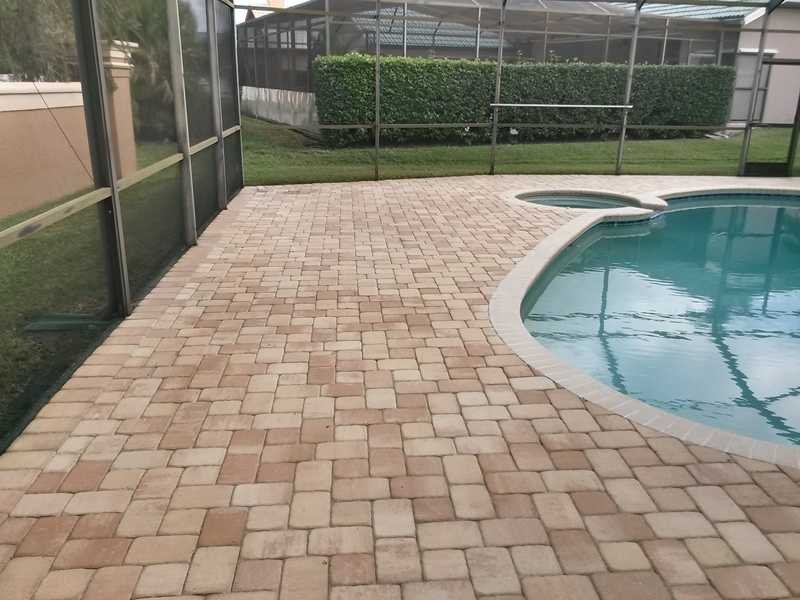 Pool Enclosure Cleaning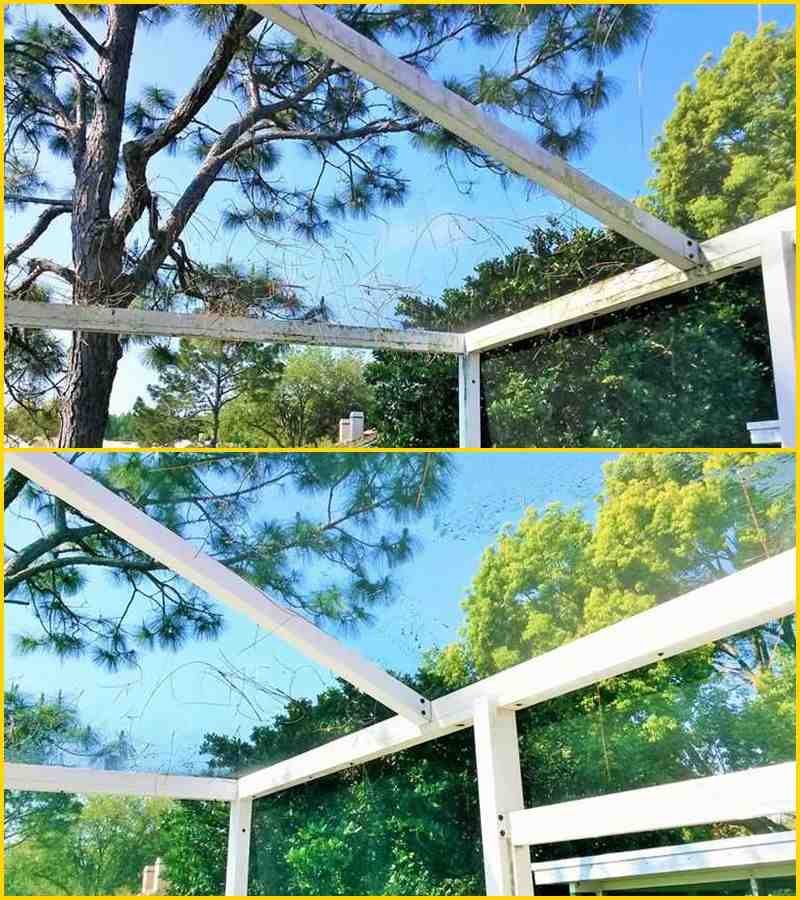 High and low pressure used in your pool area.
Pool deck and enclosure cleaning takes some knowledge and experience. Most surfaces in your pool area can be cleaned with low pressure, and your pool cage should only be cleaned with low pressure. If you rub your finger on your pool cage, chances are you will have some degree of chalky oxidation. This is because of the brutal amount of sun and the elements that cause the top layers of paint to virtually turn to powder.
The trick to safely remove harmful and unsightly mold and algae, is to use a combination of low pressure and special cleaning detergents. Any pressure can remove the oxidized layer of paint, resulting in wand marks and even bare metal. I takes an experienced pressure washing technician to clean a pool enclosure properly. The only time you want to remove that oxidation is if you plan on repainting.
The deck also needs to be cleaned with low pressure unless it is a paver deck. Cool deck or that textured concrete that make up most pool decks, can be damaged if too much pressure is used. Paver decking can be cleaned safely with high pressure and a professional surface cleaner.
Pool deck and cage cleaning
We Clean pool decks and Screen enclosures in
Pool deck and enclosure cleaning Palm Harbor
This paver deck and screen enclosure in Palm Harbor, was in need of some Driveways Plus magic. We used low pressure to restore the screens from green to clean. We then used a professional surface cleaner to make these paver brick pool deck as clean and beautiful as it could possibly be. The colors pop, and all of the dirt grime and algae are a thing of the past. For pool deck and screen enclosure cleaning in Palm Harbor, Give us a call and we can do this for you! Palm harbor. 34683, 34684, 34685. 
Pool deck cleaning in Clearwater
This pool deck got very dirty before this customer allowed Driveways Plus to perform it's magic on it. A low pressure washing with the right detergents and cleaners worked wonders on it. If you need your pool deck cleaned in Clearwater or surrounding areas, call Driveways Plus, chances are , we are cleaning in a neighborhood near you. Clearwater,  33755, 33763, 33767