Low Pressure House Wash
Your home is your biggest investment, and keeping it neat and clean, not only looks good, it can save you money. Driveways Plus utilizes a technique called soft washing or low pressure house wash to clean algae, mold mildew and dirt off of your home's exterior. These contaminates can eat away at the paint on the walls and trim of your home, exposing your home to the elements. Why allow this to happen?, Driveways Plus can safely remove these contaminates, and save the headache of painting your home. You will love how clean your home will look with our low pressure house washing. Call us today! 
Our cleaning process is safe and effective.
Driveways Plus Pressure Washing LLC uses biodegradable cleaners and detergents that are safe for your home and plants when used by our professional cleaning technicians. We take all the precautions necessary to get the job done safely and effectively. Plants and landscape features that are sensitive to cleaning agents are rinsed, before, during and after the procedure or covered with plastic, if need be.
House Wash
.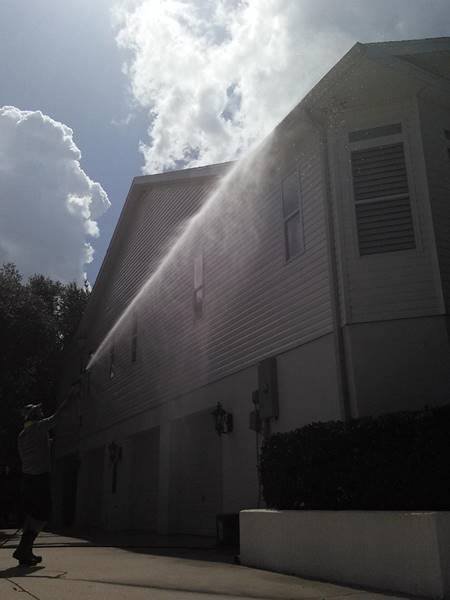 Low Pressure House Wash
Your home is your biggest investment, and keeping it neat and clean, not only looks good, it can save you money. Driveways Plus utilizes a technique called soft washing or low pressure house wash to clean algae, mold mildew and dirt off of your home's exterior. These contaminates can eat away at the paint on the walls and trim of your home, exposing your home to the elements. Why allow this to happen?, Driveways Plus can safely remove these contaminates, and save the headache of painting your home. You will love how clean your home will look with our low pressure house washing. Call us today