Gutter Cleaning Service In Tampa Bay.
(727) 520-2198
Driveways Plus is a residential, gutter cleaning service located in Palm Harbor. We service Northern Pinellas, Northwest Hillsborough and Western Pasco Counties. Professional and affordable, when you need your rain gutters cleaned, don't hesitate to call, text or fill out a request form. 
We proudly service the following areas:
Palm Harbor | Oldsmar | Safety Harbor | Tarpon Springs | Clearwater | Dunedin | Odessa | Westchase | Carrollwood | Holiday | New Port Richey. 
Your gutters need to be cleaned out. Don't wait call us now.
Cleaning your gutters is an important part of maintenance on your home, and should be done on a regular basis. When your gutter system is clogged with debris, it cannot direct the water away from your house. This can cause damage to the fascia and roof, as well as rotting wood around your windows and doors. If your gutters are not functioning correctly, expensive damage will eventually occur. The foundation of your home can even be at risk. With our beautiful climate, the trees are constantly dropping leaves and pollen, acorns and pine needles. It is a never ending battle to keep up with it. This causes your gutters to fill up often. The best way to solve this problem is to get on our regular maintenance schedule. Most homes require their rain gutters to be cleaned at least twice per year. 
.
Call, text or fill out this contact form
We clean all types of gutters
Gutter cleaning on pool cage.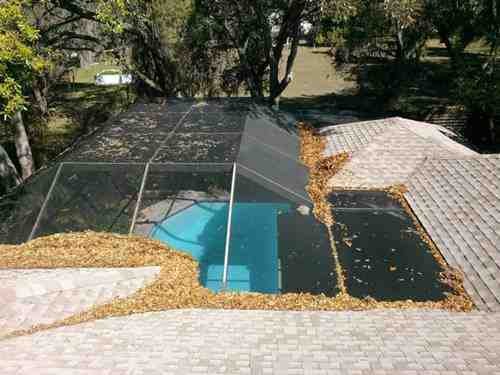 Our service always includes.
Clean gutters by hand, and bag debris. 

Thoroughly inspect gutters for problems.

Flush gutters and downspouts with water.

Blow debris off of roof. 

Clean up mess.
Gutters all cleaned up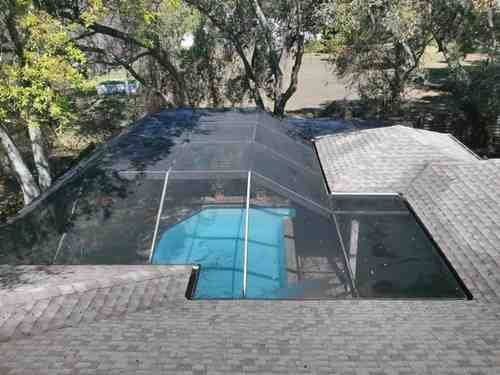 Why Choose Driveways Plus?
Insured

Properly Registered Business

No Need To Be Home

Email Invoicing

Accept Credit Cards And Checks

Great Job At A Fair Price

Member Angie's List
.
Gutter cleaning cost.
Cleaning your gutters is a dangerous job and this is reflected in our insurance cost. Our prices are based on time, degree of difficulty, and factors like insurance and other business related expenses. We have been cleaning gutters and doing ladder work for over 10 years and have never had an accident or have had to utilize our insurance.  When you hire Driveways Plus to clean your gutters, you can have the peace of mind, knowing that we will be safe, prompt and thorough. We offer gutter cleaning at a competitive rate.
We clean gutters in
Palm Harbor

Oldsmar

Tarpon Springs

Dunedin

Clearwater

Westchase

Carrollwood

Odessa

New Port Richey

Holiday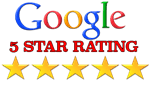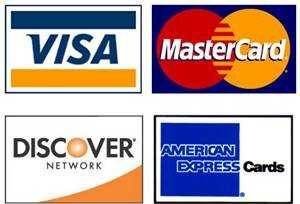 What our gutter cleaning customers are saying
Thanks for the great job Ralph.

.
Mark M. From Tampa
Google Review
I was looking for a company to clean the driveway at my rental property in Oldsmar. I contacted Driveways plus, and it couldn't have been easier.  My tenant informed me that the job was done at the time he promised and the driveway looked great. I'll keep their number and use them again. Thanks Ralph. Great job!
Robert L. From Oldsmar
Google Review
I definitely recommend Ralph from DPPW! I found him online and called him for gutter cleaning in the past and it was a positive experience. I just called him out to my house again this year for the same service. As usual, he was on time (actually early), professional, and courteous. Ralph does a great job and I plan on continuing to utilize his services in the future. *He's also fully insured, which goes a long way in my book. Thanks, Ralph! Jon – Tampa
Jonathan D. From Carrollwood
Google Maps Review
Thank you Ralph for the great job you did cleaning our pool cage and pavers. Ralph also has been cleaning our gutters for several years and does a great job. Ralph is professional and gets the projects done around our house promptly.
Debbie C. From Safety Harbor
Facebook Review
I contacted Ralph on Saturday in reference to having my gutters cleaned at my house. He responded to my inquiry right away and provided me with a quote and scheduled me for the following Wednesday. I am extremely happy with the job he did and will recommend him to all my family and friends. His price was fair and the quality of the work was superb! I will definitely be using him again for future jobs at my home
Amy W. From Tarpon Springs
Facebook Review
So happy with the great job Ralph did on my pavers and driveway.I will definitely call him again !!! Many thanks for your fast service and great price.  
Alice S. From Town 'N' Country
Happy customer on Facebook
Excellent service we have had our fences, patio, sidewalk and drive pressured washed last year and this year. We always get a quick response, shows up when scheduled and does excellent work. Highly recommend. Julian & Amy E.
Amy E. From Westchase
Google Maps Review
This guy does awesome work, he knows his stuff and always does a quality job. Absolutely would hire again
Joey R. From Westchase
Happy Customer on Google
This company is outstanding! … Always exceeds my expectations every time I use them. Additionally, the value of service is exceptional. Responsive and responsible …. what a great combo in such an exceptional service company.
Ray A. From Westchase
Google Maps Review
He checked off all the boxes: 1) professional, 2) quick response time, 3) timely completion of the job, 3) reasonably priced, and 4) ethical and honest. I highly recommend Ralph and Driveways Plus Pressure Washing.    
Laura R. From Palm Harbor
Google Maps Review
 Great job! Fast service, excellent communication. Recommend highly. 
Hank A. From Holiday
Happy Customer on Google
Gutter Cleaning Oldsmar
Here is some gutters we cleaned in Eastlake Woodlands in Oldsmar. Most of the debris was above the pool enclosure. We clean all our gutters by hand, so nothing ends up in your pool. We have several happy customers in the Eastlake Woodlands development, but we also serve all of Oldsmar, Fl 34685, 34677.
Gutter Cleaning Dunedin
We clean these rain gutters in Dunedin Florida, on a regular basis. The customer has us come out every 3 months. Pool screens are a giant leaf collector and this is no exception. If you don't keep these super gutters cleaned out regularly, they can overflow onto the pool area and make a mess. When you need your gutters cleaned in Dunedin, don't hesitate to call us. We are cleaning gutters in a neighborhood near you! Dunedin, 34698. 
Gutter Cleaning Tarpon Springs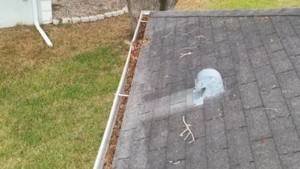 These gutters were cleaned in Tarpon Springs for a tenant that was unable to clear a downspout. The gutters needed a bit of attention, and we were able to clean them and get the downspouts cleared out and running great. We do lot's of work for out of state landlords,and are happy to send an invoice to them. For gutter cleaning in Tarpon Springs, call Driveways Plus, for prompt courteous service.  Tarpon Springs. 34688, 34689 
Gutter Cleaning Odessa, Fl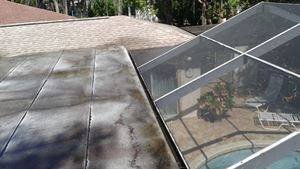 Cleaning gutters in Odessa for a repeat customer. These flat roofs really collect the leaves. We rake and bag debris and flush gutters, to insure the gutters and downspouts are perfectly clean and running properly. For all of your gutter cleaning needs in Odessa, call Driveways Plus. Odessa,33556,33558. 
Gutter Cleaning Safety Harbor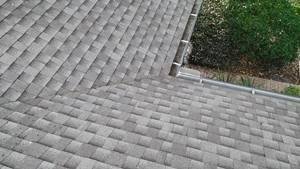 We clean these gutters every thirty days for a lovely customer in Safety Harbor. She only requires us to blow the gutters and roof off, and says they will clean up the leaves and debris themselves to save money. We gave her a really great price on that. Driveways Plus has several options available, when it comes to gutter cleaning in Safety Harbor. Contact us anytime, to discuss an option that is right for you. Safety Harbor. 33761, 34695       
Gutter Cleaning Westchase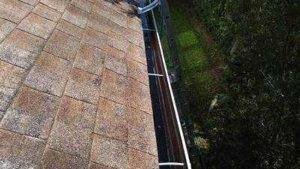 These gutters in Westchase were full of shingle granules or sometimes referred to as shingle sand. The granules become loose over time and end up in the gutters. If not maintained these granules can accumulate and cause your gutter system to sag and even pull away from the house. Don't let this happen. It could end up costing a lot more than just a gutter cleaning.  Tampa/ Westchase. 33626